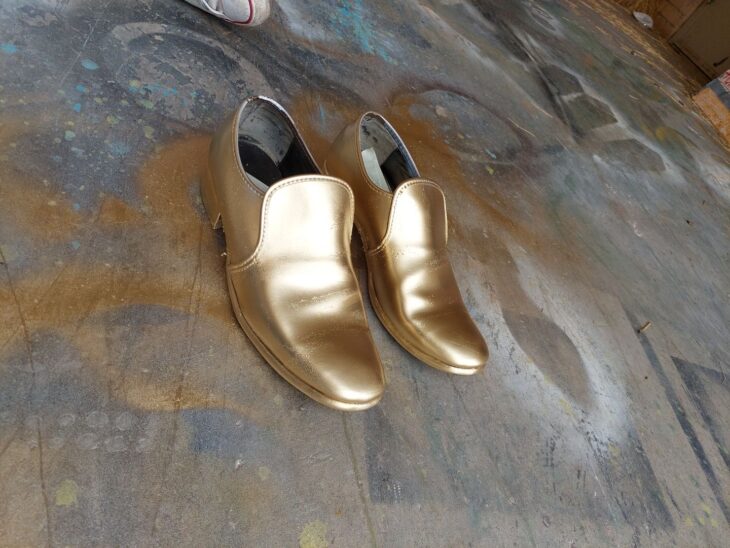 Classic and creative: the Costumes of McMurry's Beauty and the Beast
Turn on some music, raise your glasses, and ready your plates as McMurry Theatre invites you to be their guest at the homecoming musical, Beauty and the Beast! The classic Disney tale of life-changing curses and unconditional love will appear on the stage of Radford Auditorium next weekend, October 20th-23rd. You can buy tickets at ShowTix4U – Free Online Ticketing – Schools, Community, Regional
There will be talking clocks and dancing napkins, as well as the performance of recognizable songs like "Gaston" and "Be Our Guest." As I'm sure we all are thrilled to witness the reveal of such an amazing and challenging show, you may ask what could possibly be more exciting than Belle's iconic yellow dress or Beast's miraculous transformation? To that, I say the production, construction, and creation of costumes!
Lee Neighbours, a junior here at McMurry, has led the costuming for Beauty and the Beast since its early stages of production. Although, due to the intense business of September, the 5-week production period of the show was cut to around a 3-week frame for costumes!
Thus, facing his first problem, the incredible number of characters! "When I found out just how many costumes I had to make, I had to decide how to cut corners," said Neighbours. This show initially calls for 70 costumes, each with its own flair and individual detailing. So it was up to Neighbours on how best to approach the enormous demand for precise and intricate pieces. Neighbours admits that "it would've been impossible to make every character wholly unique," so villager costumes are all peasant-like shirts with basic bottoms and one accessory, and all flatware bases are identical as to keep things distinctive while also cohesive.
Neighbours shares that his visions, alongside director Neena Mclain, for the costumes of this show stay true to the essence of the original animated movie but can also be recognized for being different. Classic elements like Belle's blue and yellow dresses had little to no room for experimentation because "it had to be perfect," Neighbours said. However, Lumiere's costume and color scheme were primarily based on an extravagant but nontraditional jacket found in the racks of McMurry's own costume shop. "I was hesitant to not do a solid gold suit, but I kept seeing and coming back to the green coat he wears now, I couldnt put it away." Neighbours reveals that this unexpected leap of faith has "turned out even better than [he] had hoped." Bringing a unique and unforgettable take to such a beloved character gives Neighbours pride and a personal attachment to his creations.
Beyond the limitations and restrictions placed on costumes, aka not having a "Disney budget" (a recognizable phrase coined by our very own Neena Mclain), Neighbours was always very excited to work on the show. He shares that the easiest costume revealed itself before the cast list had even come out! Belle's blue dress was found in the costume shop before the audition process had even begun, so he knew he had to set it aside quickly. Contrastingly, the hardest costumes are still being manufactured. "The Beast's feet and sizing to make him bigger was a big stress," states Neighbours, but it will all be worth it to see a nearly 7-foot-tall Sterling Halliburton (the Beast) on stage!
While he was creating a fantastical balance of originality versus the iconic dress associated with this musical, Neighbours voices that his primary goal while costuming this show was to make every actor feel good onstage. He shares that he would ask actors numerous times how they felt in their costumes to ensure that everyone looked and felt happy while performing. When asked about his favorite part of costuming the show Neighbours says, "the best part has been watching people get excited about the clothes I put them in. Every time I see someone light up or say how much they love the costume it makes it all worth it."
Lee humbly asks to recognize the help of Neena Mclain, Penny Ferris, Shanna Stubbs, Aby Brown, Zane Wilchar, and Lauren Scott in the group effort to help fund and fuel his ideas. The dedication and heart of Neighbours shines so brightly through his costumes, you absolutely don't want to miss seeing his creations next weekend October 20th and 22nd at 7:30, October 21st at 10:00, and October 23rd at 2:00! See you there!