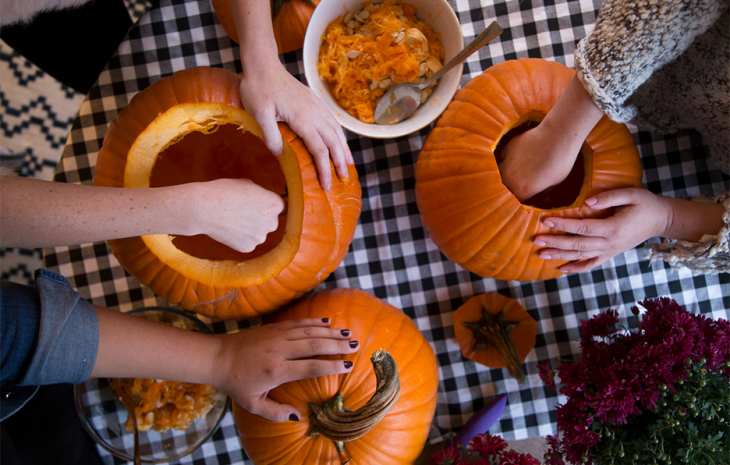 CAB's October Events Extraordinaire
Perhaps one of the strangest semesters in McMurry history is just rolling into the fall season, and despite some unexpected setbacks, there are still plenty of events to look forward to on campus. A virtual homecoming, an outdoor theatrical performance, a plethora of art shows and recitals, and many more are keeping the McMurry community festive and fun for the approaching holiday season. Not to be outdone is the university's Campus Activities Board or CAB that has a list of exciting plans for the semester. 
October is well-known in the United States for being the month of Halloween, and so its arrival is signified by the appearance of many pumpkins, sweet treats, and spooky decorations. It is certainly a favorite time for many, and therefore an excellent opportunity to fill the days with food and friendship.
CAB is certainly not letting this chance break away from them as they have a quite a few thrilling occasions planned. Early on in the month CAB and Religious and Spiritual Life hosted a Grocery Bingo for the students to play games and win useful prizes for their homes. What better way to save money for Halloween costumes and candy?
From Monday, October 26th to the 30th on Friday will be a week-long Pumpkin Scavenger Hunt with prizes for the entire campus to enjoy, and on the final day will be a Halloween Movie Night in the Mabee Room with a family-friendly movie beginning at 8:00 PM followed by a scarier movie at 10:00 PM.
CAB is also planning a pumpkin carving contest to be hosted on its Instagram at mcmcab, so be sure to give them a follow to get more updates on what they have in store. Their social media pages provide notifications and reminders about some of their other events such as t-shirt giveaways and chapel hospitality!
McMurry University is grateful for all the hard work and dedication that the members of CAB provide in order to create constant fun and entertainment for us all, and this is only October! What comes next is sure to be even more fantastic!