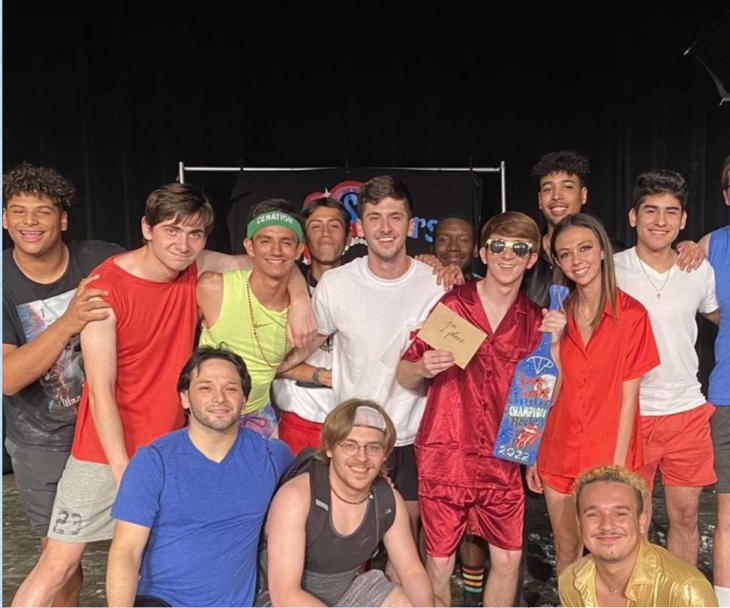 Another Successful Sing Song Performance
For many years T.I.P. Sailors host something called Sing Song. Sing Song is a fun competition between all of the different men's and women's social clubs at McMurry University. All of the clubs put in lots of work choreographing and working together to practice their singing and dancing skills to try to be the best of the best. This event is a lot of fun for everyone that attends.
This year Sing Song took place on April 30, 2022. All of the performers spent the last couple hours preparing and practicing one last time before putting the last touches on their costumes and props before heading to the auditorium to get ready for the night to begin.
After a warm welcome and introduction of the host the opening act was T.I.P. followed by the ladies of Delta Beta Epsilon. DBE's brother club Kiva followed and put on a great performance. Gamma Sigma then performed. The Talons dance team was a special guest at Sing Song. The next few performances were AYA, Theta Chi Lambda, and KS.
All of the performances were amazing. The judges had made their decisions and all of the clubs were super pumped for the results. They announced that in third place was KS, one of the men's social clubs. In second place, Theta Chi Lambda, one of the ladies' social clubs. In first place, Kiva!
"Winning was one of the coolest things in the world. Our club put a lot of work into getting first place. Three years ago, Kiva got 3rd place, last year we received 2nd, and this year we finally received 1st!" said Alfonso Santoya
"All of my brothers and I really put forth the effort and worked our butts off to achieve our goal of first place! Yes, we had arguments and there was some head butting but without our hard times we wouldn't have been able to sweep the competition," said Isaiah Navarez
"When we heard our name 'KIVA' we all yelled so loud and all sprinted from the top balcony, and all of us jumped on stage as they were still announcing and just all embraced each other, and we just all took in the feeling and were so grateful for the moment." said the Kiva Birds.
"All of the clubs worked so hard and we were honored to be in the top three. We put in a lot of hours and were really trying to be put together. Sing Song is the most stressful, fun time with our club. We all have different personalities and schedules so when we have to work on something like Sing Song it is a challenge. We really enjoyed it though." Said one of the ladies of Theta Chi Lambda.
If you weren't able to make it to Sing Song. You should definitely get with a few of the members of the clubs and ask them to watch their performance videos because every single one of them were amazing performances.