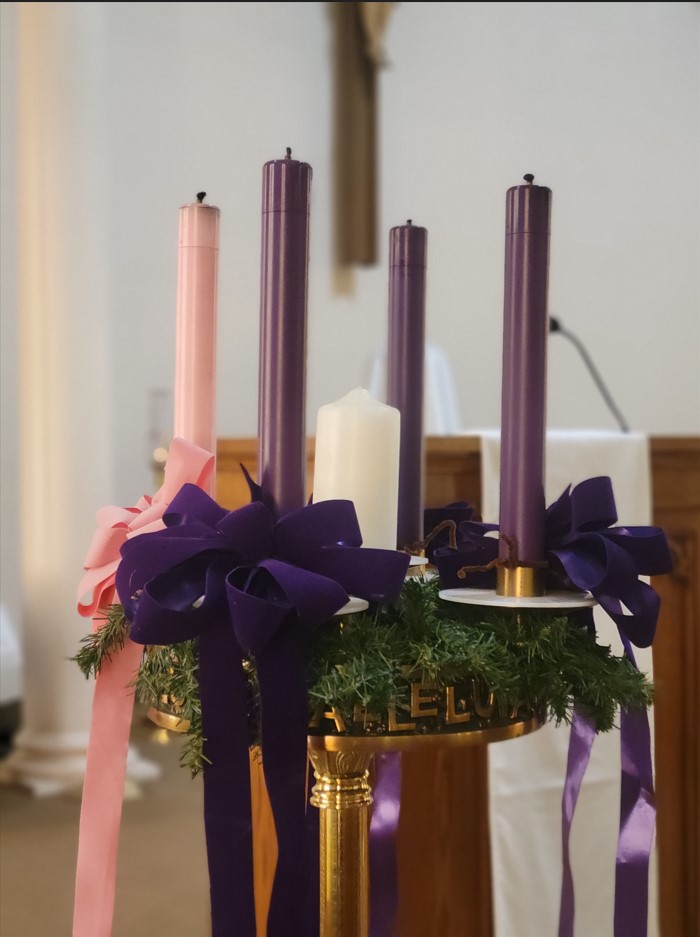 Happy December, everyone! Christmas lights are being hung, coffee is now peppermint flavored instead of pumpkin spice, and Mariah Carey's infamous Christmas hit is playing on repeat in every store in town. We are also in the midst of the Advent season, this past Sunday being the third Sunday of Advent. If you are a Christian, you may be familiar with this season. Even if you are not religious, you may have seen advent calendars with all sorts of novelty items ranging from candy and socks to makeup and even dog treats. But what is Advent, and why is it so important?
In the Christian tradition, Advent is a period of preparation and expectation before Christmas. "Advent" originates from the Latin word "adventus" meaning "coming." During this time, Christians around the world prepare for the coming of Christ into the world. In many churches, one candle on an Advent wreath is lit every Sunday leading up to Christmas. An Advent wreath consists of a wreath (traditionally made of evergreen branches), three purple candles, and one pink candle. The wreath's circular shape, with no beginning or end, symbolizes the eternity of God as well as our eternal life with Him. The evergreen branches represent God's everlasting love. The light from the candles represent Jesus being the light in the darkness of the world, and each candle represents a different theme of the Advent season: hope (a purple candle), peace (a purple candle), joy (a pink candle), and love (another purple candle). In the Christian tradition, purple symbolizes preparation and repentance, and pink represents joy.
Although Advent calls Christians to reflect on their lives and repent for their sins in preparation of Jesus, it is a very joyous time. There is an understanding that as people we are not perfect, but God still loves us so much that He sent his only Son to save us (John 3:16). Advent is not a time to be down on ourselves but to find joy in the present and hope for the future. We reflect on ways we can improve ourselves within the mindset of love for Jesus—not shame. We express gratitude for our blessings. We celebrate with joy that Jesus loved us so much that he took the most humble and vulnerable form of all: a baby.
I hope that as you study for finals, finish up your essays, and prepare to go home for the holidays, you can take time to find joy in the present moment. Even in times of stress, we can appreciate our present struggles as they provide opportunities for growth or find solace and hope for what the future has in store for us. I hope you all have safe travels back home with your loved ones. God bless you. Happy Advent. And Merry Christmas!