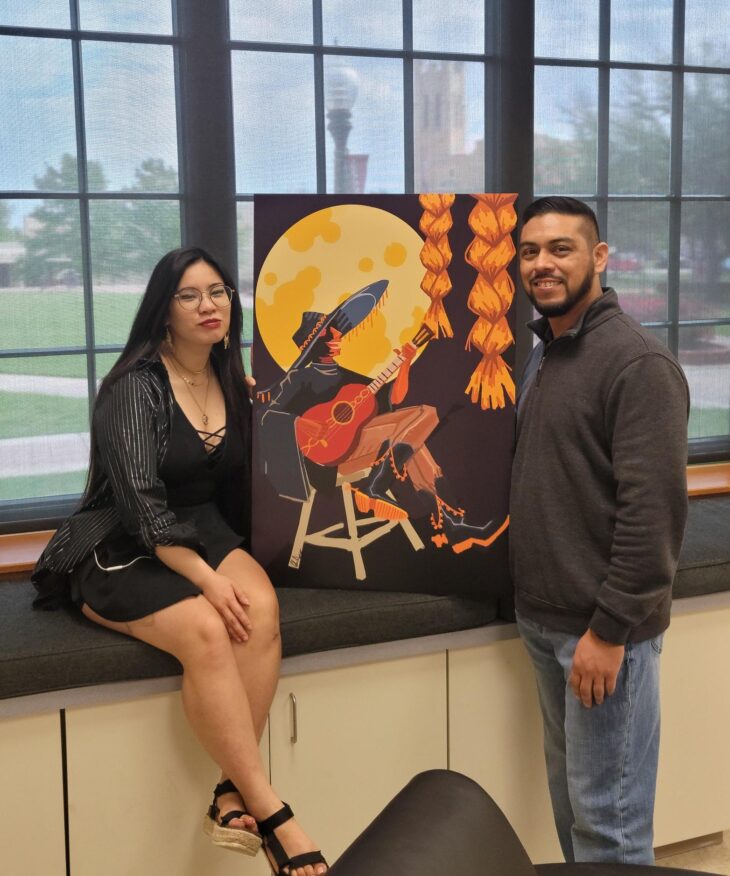 The semester is finally winding down, and for many of our graduating seniors so is their last year at McMurry University. A flood of projects fill the campus community, capstone projects demonstrating everything students have learned in their four years here. Whether its science, religion, or theatre, our seniors work hard to finish off their final year and prove to their departments what they have gained.
As an art student, I, too, have to complete a senior project. This comes in the form of a senior art exhibition with a large collection of artworks done by one student. It is certainly stressful, but the pride that comes with finishing such a venture is very worthwhile.
The senior art exhibition I will be unveiling will be hanging in the Ryan Fine Arts Gallery from Monday. April 19th to Friday, April 23rd. The final day will have a reception at 5:30 PM as well as a brief artist talk.
When I found out about the prospect of a senior art show, I knew immediately I wanted to do something concerning monsters and the psychology and cultural meaning behind their creation. The way monsters influence our societies and how we use them to further our agendas has always been interesting to me, and monsters, of course, are just really cool, in general.
I am greatly honored to have an opportunity to show my work as a student. To also have the chance to create a show about something I am passionate about is a wonderfully appreciated privilege for me. Although I will miss McMurry when I am gone, I will always hold a part of it within me. The knowledge I have gained, the people I've met, and the ways I have grown will stay a part of me for the rest of my life.
The good and the bad have influenced me and every other student who has been a part of this community to be the people they are today, and I know from these people of today will be even greater people of tomorrow.