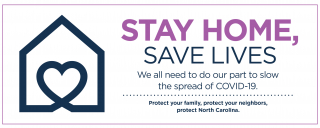 COVID-19: What You Should Know
We are currently living in a pandemic. As panic ensues worldwide over the dangers that the COVID-19 has, many people are misinformed and trusting sources that have no credibility. Social media is a haven for fake news and for opinion-based facts that can manipulate our perception of this pandemic. Although social media helps us stay connected and informed quickly, it is important to do proper research and make sure that your sources are trustworthy and credible.
Worldwide
According to the Center for Disease Control and Prevention (CDC), there are over 753, 367 reported cases of COVID-19 worldwide. Out of those 700,000 plus cases, 36, 273 have resulted in deaths; however, 158, 783 cases led to recovery.
The disease—which originated in the province of Wuhan, China—is highly contagious. When COVID-19 first originated, most people paid no attention to it or how dangerous it is. Because noticeable symptoms usually take up-to two weeks to arise, the virus can be carried unknowingly to people, places, and objects.
China was the most affected by COVID-19, but has since been able to responsibly handle the pandemic and no new reported cases have risen in a week. Italy was hit the worst in Europe, resulting in over 100,000 reported cases, and 11,000 deaths.
Although five percent of cases are regarded as serious or critical, most stay in a state of mild condition, which could take months to fully recuperate from, and even more months of self-quarantine to prevent the spread of the virus.
Nationwide
            Currently, the U.S. has the most reported cases of COVID-19 than any other country, sitting at 147,026 cases.  The first reported case of COVID-19 in the U.S. was back in January, and from being called a "hoax" by federal officials, the U.S. has now faced the consequences of ill-preparation.
The state with the most cases of reported COVID-19 cases is New York, sitting at 66,000 and counting. New York City—the largest city in the U.S.—is mostly responsible for the high amount of cases, not the entire state of New York.
Because of the nationwide crisis and the highly contagious disease that spreads faster than cured, President Trump declared a national emergency and called into action the prevention of crowds of more than 250; now, groups of no more than ten people can gather. As a result, many restaurants have been forced to operate on a "carry-out" only menu, and some have even shut their doors until the pandemic is over.
Some cities and states have put into effect a curfew and lockdown to prevent the disease from spreading any further. A step taken a little to late, it is nonetheless pivotal in stopping the prevention of the disease and getting back to normal.
State/Local
In Texas, there have been 2,833 cases reported. Considering Texas is the second largest state in the U.S., these numbers do not compare to other states such as Michigan or Florida. The first reported case of COVID-19 to arise in Texas was in early March in Fort Bend county. Soon after, however, the virus quickly spread and within days, both Houston and Dallas saw numerous cases arise.
There have been a total of 38 reported deaths in the state of Texas due to COVID-19. The larger cities of Texas, such as Houston, Dallas, San Antonio, and El Paso, have more than twenty cases, and it is only growing with time.
Governor Greg Abbott declared a state of national disaster on March 13th, and has since then put restrictions on restaurants, bars, and non-essential businesses. As a result, of course, most schools in Texas are now all online and with little-to-none human interactions.
The first case of COVID-19 hit Abilene on March 26th. In little over a week, that number has now spread to nine total cases in Taylor County.
Abilene has followed the state and national federal guidelines of limiting travel in the city, along with, shortening hours at essential businesses such as HEB and Wal Mart. It is expected that on March 30th, Abilene Mayor Anthony Williams will announce a limited shelter action.
Mayor Williams and the City of Abilene are taking the necessary precautions to protect its citizens and prevent any further contagion. Although it is expected to get worse before it gets better, the city is taking a commendable responsibility in preventing rather than responding.
For more information about COVID-19, please visit these resources:
https://www.cdc.gov/coronavirus/2019-nCoV/index.html
https://webcache.googleusercontent.com/search?q=cache:wr3n-hdMf1wJ:https://www.dshs.texas.gov/coronavirus/https://www.reuters.com/live-events/coronavirus-6-id2921484